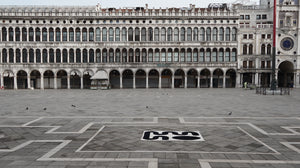 Innovation, Craft, and Vision for the Future
Zakaria Rugs is searching to restore the commitment to handcrafted goods, which has been negleted through mass-production and unsustainable consumption over the last decades.

Collaborating with multi-disciplinary artists, Zakaria Rugs wants to re-propose the rug as a medium for expression and innovation. The exploration of new perspectives, dialogues and cultures reaches a synthesis between tradition and innovation, between artisans and contemporary art.
Our goal is to translate visual conceptual ideas into high-end durable rugs, thinking about sustainability and environmental impact of ever step of the production process. Zakaria Rugs are beeing made using only natural materials and acid-free dyes to embrace the significant beauty only hand-made rugs can convey.